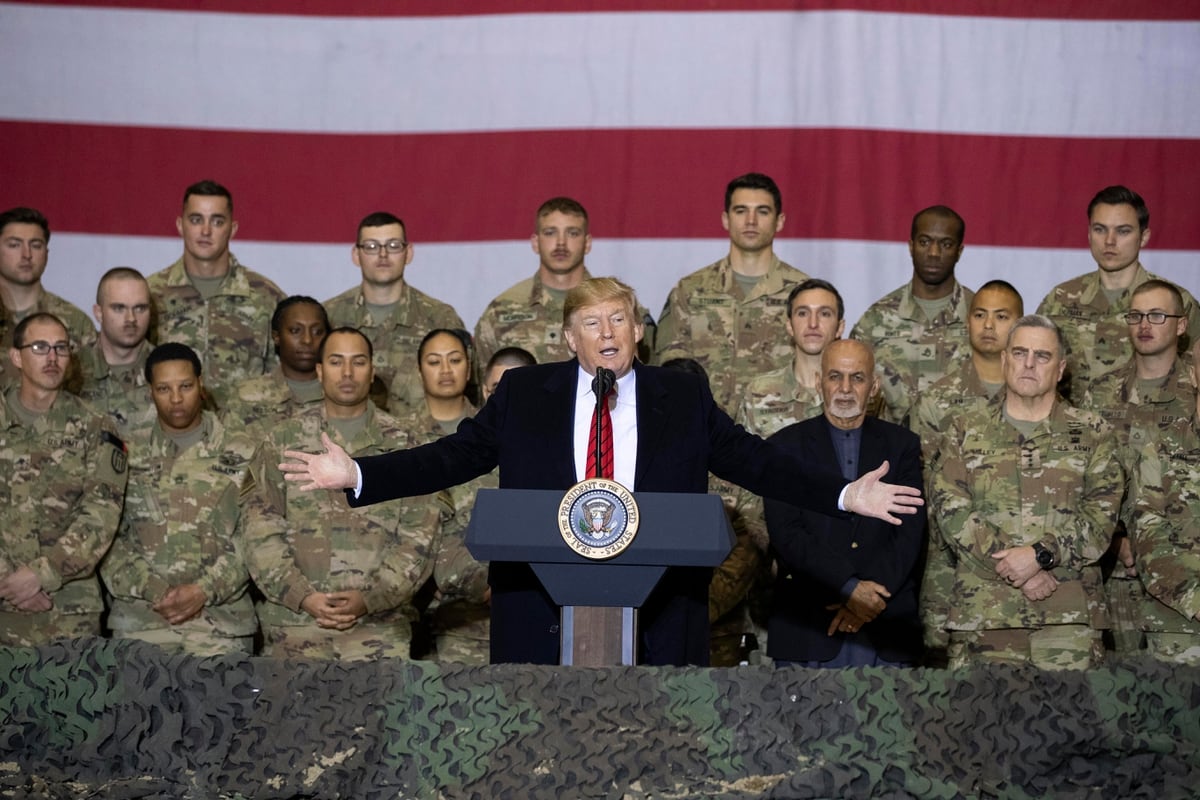 A fantasy:
Donald Trump calls the chairman of the Joint Chiefs of Staff and says, "I'm invoking the Insurrection Act. Put the country under martial law."
"I can't do that," the chairman says. "The Insurrection Act applies only when a state's governor or legislature asks for it. None of them have done that."
Trump: "Then find another way to do it."
JCS chair: "I can't, sir. We're not at war. Martial law would be illegal."
Trump: "Get me whoever's next in line for your job. He's now the chairman. You're fired."
The scene repeats with each new chairman until one of them agrees to carry out the order.
The fired JCS chairs contact other leaders: former JCS members, former Presidents, former Secretaries of Defense, and former and current members of the House and Senate armed services committees. They quickly write and sign a petition calling for Trump to rescind martial law.
They put the petition online. Millions of Americans sign it. Trump refuses to budge. The martial law order goes forward.
But some members of the military read the petition and respect the leaders who signed it. They doubt Trump's wisdom. As martial law spreads, they find themselves under orders to attack non-violent protesters, which troubles them further.
Gradually, one by one, military personnel begin disobeying the orders –– sometimes by quietly ignoring them and sometimes by defiance: "Sir, I refuse this order on the grounds that it is illegal."
At first, this disobedience infuriates Trump. Then, as it spreads, it panics him. "I'm the commander-in-chief! My word is law! Why don't these losers do what I say?"
Finally, Trump has had enough. "Screw those ingrates! This country doesn't deserve me! I quit!"
Mike Pence takes office. He doesn't want to suffer Trump's fate, so he rescinds martial law.
Trump's re-election campaign shifts to supporting Pence. But the change is so jarring and requires so much last-minute scrambling that mistakes happen.
Meanwhile, Joe Biden's campaign operates without such confusion. Biden becomes president in 2021.
Is the above unrealistic?
Hey, I said it was a fantasy.